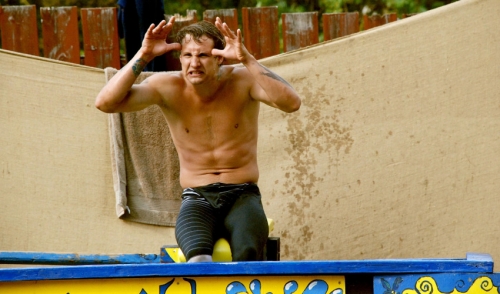 Birthday parties are back in style and it's time to start planning. Warmer weather is just around the corner and it's important to be prepared with the right amount of fun and games. Birthday parties should be creative, entertaining, and filled with joy. To learn some great ideas on how to make a splash at your next birthday party; follow this article to get started. Your next birthday is going to be the party of the season!
When it comes to birthday parties, it's all about the details. The details can be broken down into two components: (1) the details the kids will notice and (2) the details the adults will notice. In some circumstances, both kids and adults will enjoy the same added detail to a party. So, what are the details I'm talking about? The details are the extras that help make a good party, great. For adults, it's the decorations and the refreshments offered. For kids, it's the games and activities worked into the party. For both, it could be the cake. One great way of taking your party up a notch is to rent a bounce house. Bounce houses are great party extras as they are truly suitable for all ages. They come in all shapes, sizes, and themes to help you make the most of your party and give your guests an opportunity to let loose and have fun. If the weather is nice, you can rent a waterslide and other water features to give all the kids something fun to do. Once the kids are taken care of, give the adults something they can enjoy. Try adding a few concession machines such as cotton candy, popcorn, or snow cones to add a fun food element to the party that everyone can enjoy. Don't hesitate to rent a party bar for adults to grab a drink and relax. If you have space, pick up a set of horseshoes and some corn hole. No one can resist a good time when there's a game of corn hole present. Even if you're having a simple BBQ to celebrate, extras like footballs or frisbees can really help guests have some fun. The last tip to make your next birthday party special is to run away with the themes and decorations. No matter what, you can never go too far with party decorations. Decorations help set the tone of the whole event and should catch the eye and appreciation of everyone in attendance. If you're having a casino themed party, don't stop at just cards, snatch a few blackjack or poker tables to make people feel like they're really in sin city. The options to add more fun and enjoyment to your event are endless and affordable.
The number of extras you can add to your birthday party is entirely up to you. Take advantage of some of the ideas highlighted above and you'll do more than just make a splash, you'll make waves. Go the distance and throw a party that is made up of all the best details you can add. Everyone in attendance will be blown away by how much fun and enjoyment they are having at your birthday party.